Biden is releasing 50 million barrels of oil from the emergency reserves which will supply Americans with *checks notes* two and a half days of oil.
*Stock and Bitcoin data as of 11/23/21 10:30 AM CT.
Not so Royal or Dutch, Shell
Super-major Royal Dutch Shell dropped a bomb on the Dutch government last week as they signaled that they would be restructuring the company and moving to the U.K.
The not so unexpected bombshell announcement came after The Netherlands government ruled that the company would be forced to cut its CO2 emissions by 45% by 2030. The Dutch pension fund, ABP, has also signaled that it will drop Shell and all other fossil fuels from its portfolio without warning.
The company plans to simplify its structure from its current dual share structure to a single share structure, drop the terms Royal and Dutch from its name, and relocate its headquarters 190 miles to the west from The Hague to London.
A vote to confirm the changes will take place on December 10 and require 75% of shareholders to participate in the proposal to turn into action.
Moving South for the Winter
This year, Northern Oil and Gas has been on a tear, snatching up Marcellus assets from Reliance in February.
The Minnesota-based producer is in full growth mode as winter approaches, announcing last week that it will pay $406.5 million and 1.9 million common equity warrants to Veritas Energy for its Non-Op assets in the Permian Basin.
The cash and stock transaction, valued at roughly ~$460.25 million, will add approximately 6,000 net acres in the Delaware portion of the Permian and is forecasted to bring $NOG production to over 70,000 BOEPD.
Reliable Heat. Cleaner Production.
Today, we need to be conscious and deliberate in how we develop heavy oil and oil sands resources. We believe that fossil fuels can and should be produced cleanly, responsibly, and economically - addressing climate change challenges while ensuring sustainability and economic competitiveness.
RF XL creates a domino effect of benefits - zero fresh water use leads to the elimination of steam generation and materially reduces surface footprint, which will drive very significant GHG emissions reductions (up to 100%) and will also lower CAPEX and OPEX by ~40-50%.
The Biden administration started the month in Europe discussing climate action and vilifying fossil fuels. The administration's follow-up to the big conference has been to… announce an auction of 80 million acres for O&G exploration in the Gulf.
The auction brought in around $191 million in bids to the federal government, with Chevron leading the charge spending $47.1 million clams for its share of the acreage.
Exxon paid nearly $15 million to win the prize for most acres secured in the lease sale. Included in Exxon's goodie bag are 94 blocks located in fairly shallow water that could be used for the company's proposed carbon capture and storage project that was first mulled last April.
The lease sale covered 307 tracts and had good activity, with 29 companies submitting bids for the acreage. Again, the majors had good representation in the auction, with Oxy, BP, and Shell joining the party alongside Exxon and Chevron.
To diversify and meet its emission goals, Equinor (formerly Statoil) has been testing the offshore wind power market. But, last week, a Norwegian government-funded study brought some not-so-friendly light that the energy company's new wind ventures might not return the same bang for its buck than its O&G projects bring home.
Dogger Bank is the world's largest offshore wind project and part of Equinor's foray into clean energy. The company estimates that the project will boast a whopping 3.6 GW of installed capacity but will fail to meet the ROI performance that Equinor uses to deem projects profitable.
The government study results show that the Dogger Bank project is expected to yield a negative NPV of -$1.3 billion with an expected payback term of 17 years.
Equinor is looking to enter other possibly more promising business segments with better returns than fixed offshore wind platforms in its new green world. For example, the company expects to enter the world of ocean floor minerals, CC&S, clean hydrogen, and possibly the floating offshore wind segment.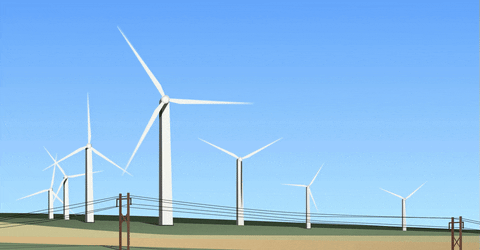 ExxonMobil announced last week that it had initiated the process to sell its gas assets in the Barnett shale. The move by $XOM is touted as a part of the company's targeted $15 billion in asset divestments that will be used to reduce debt.
Exxon estimates that the properties can bring in around $400-$500 million and include 2,700 wells across 182,000 acres.
Alongside debt reduction, Exxon is putting a renewed focus on its projects in Guyana, Brazil, and the Permian Basin.
Developer

We seek a talented, motivated Full-Time C#/.NET/JavaScript Developer with 4+ years of real-world experience building large-scale, complex, browser-based business applications with ASP.NET/WebAPI/modern JavaScript frameworks.
Sales Development Leader

The objective of the SDL role is to understand and communicate the value proposition of Arbo software, data, and services to relevant accounts and personas to drive new account sales and revenue.
Power BI Developer Consultant

The Senior Power BI Developer Consultant will act as Velocity Insight's Power BI expert to both internal VI consultants and VI clients, alike.
If you want to share BDE with friends, we would appreciate it. Just send them the link below!